Typically the eyelash extensions last through a full growth cycle of your natural eyelashes which is approximately six to eight weeks. Each person's lash growth is variable to its own. It is recommended to get a lash maintenance every three to four weeks to maintain the best possible look.
Eyelash Extensions
(Full Set)
Mink Lash Extensions -$150
Silk Lash Extensions - $120
Eyelash Retouches
2 Week - $50
3 Week - $75
4 Week - $100
Eyelash Extension Removal - $35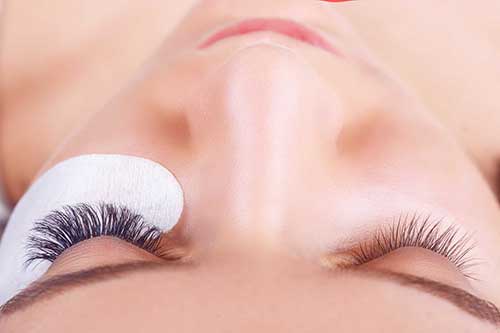 How long do eyelash extensions last?
Eyelash extensions give you a luxurious look and feel. They are a new popular product that lengthens and thickens your natural lashes. These single strands of synthetic mink lashes are curved to replicate a natural lash. They are applied to each individual eyelash with a specially designed bonding agent for a natural, beautiful and luscious look.