Come experience a Dermalogica® Specialty Facial Treatment and Facial Massage.
Skin Care Treatments (Facials)
The Dermalogica
®

 

Skin Treatment -

$60+

This treatment is unique to each individual client because of the use of our professional customisation products, including Dermalogica's unique Complexes and Botanical Mixers throughout the step-by-step process to provide additional benefits to the client's skin.
Age Smart
®

 

Skin Treatment -

$85

Are the signs pf ageing becoming more prevalent on your skin? Give it a revitalising power boost with this treatment designed to help firm, smooth, nourish, regenerate and energise! The AGE Smart® treatment helps control the biochemical triggers that lead to skin ageing, and is the perfect complement to your AGE Smart® home care regime.
UltraCalming™ Treatment -
$80
Red, itching, burning skin - don't conceal it,. Control it! The UltraCalming™ Treatment calms and soothes by targeting the triggers behind the redness, itching, and stinging, while helping to recover skin health for long-term relief from flare-ups.
MediBac Clearing® Treatment -
$85
Jump-start acne clearing with this purifying, detoxifying professional treatment that promotes breakout clearing well beyond the treatment.
Microderm - Diamond Bit -

$80

 
This is a facial procedure that uses a mechanical medium to physically exfoliate the skin, removing the outer layer of dead skin cells. It is a resurfacing technique performed in a series of 4 to 8 treatments for best results. These initial treatments can be done every 7 to 10 days apart and you can continue to receive one treatment on a monthly basis for maintenance. 
During the treatment, your skin will first be pre cleansed and then cleansed with an appropriate cleanser for your skin type, followed by the microdermabrasion wand to resurface your skin, then we tone with a calming toner, apply a hydrating or calming complex from Dermalogica, apply a hydrating or calming masque form Dermalogica, followed by a customized treatment serum and moisturizer, completing your treatment with Dermalogica's Power Firm eye treatment and Dermalogica's Super Sensitive Shield SPF30. 
Add-on Dermalogica® Treatments -
$25
Lactic Peel
LED Therapy
Microdermabrasion
Microcurrent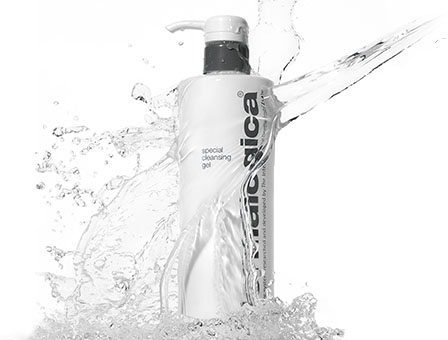 ---
---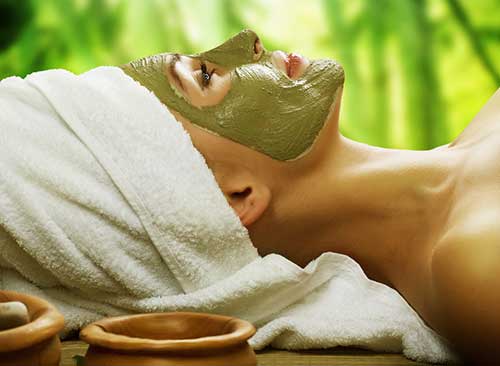 ---
---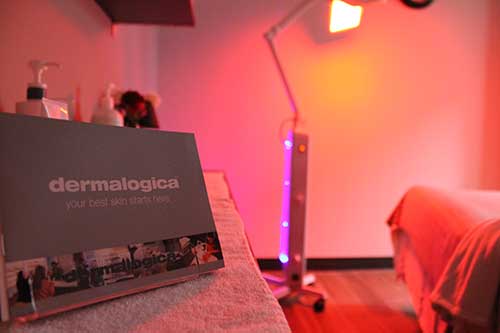 microZone® (Mini Facial) Treatments -
$55
microZone® Flash Exfoliation 
Resurface, renew and brighten with this maximum strength exfoliation treatment! Hydroxy acids and Retinol lift away dull dull surface cells while nourishing cocktails of vitamins, peptides and botanical extracts help reverse visible signs of ageing, revealing healthy, glowing skin.
microZone® AGE Repair
Revitalize and energize while fighting visible signs of aging with restorative treatment. See immediate results when the skin is intensely exfoliated and treated with Dermalogica AGE Smart® products that pack the skin with nutrients and peptides to fortify, protect and restore skin back to its healthiest state.
microZone® Moisture Boost
Rehydrate and replenish dry, uncomfortably tight, thirsty skin. This deeply penetrating moisture surge treatment lifts dulling skin debris to reveal plump new cells and help soften surface lines. Discover a revived, dewy, fresh face in a snap. This treatment is perfect for tired and travel weary skin!
microZone® Rapid Spot Clearing
Don't freakout about that breakout! Speed up repair and clearing of your breakouts with this powerful treatment designed to destroy breakout-causing bacteria, expedite healing and soothe redness and inflammation.
microZone® Oil Control
Take control of greasy shine and clean away dirt and debris with purifying, texture smoothing treatment. Perfect for priming skin before a special event to help skin stay matte and refreshed all day.
microZone® Blackhead Relief
Want that super fast clean skin feeling? This deep cleansing, purifying treatment helps clean away blackheads, stubborn bumps and under surface congestion, banishing any future breakouts while delivering clean, clear, smooth skin.
microZone® Skin Soothing
Quickly relive redness, irritation and inflammation with this soothe, cooling treatment for sensitive skin.
microZone® Men's Skin Fitness
having challenges and skin woes getting you down? This rapid treatment cleans deep, repairs and clams while tackling all your shave-related skin issues. Get skin and shaving tips together with great looking skin in just a snap.
microZone® Eye Firm
Treat multiply eye are concerns like dark circles, puffiness, wrinkles, loss of volume and firmness with this advanced peptide eye treatment designed to gently exfoliate, rehydrate, smooth lines and boost new collagen while improving overall firmness and tone.
microZone® Eye Relief
Wake up tired eyes! This ultra hydrating, relaxing treatment helps minimize sensitivity, reduce puffiness and smooth fine lines while exclusive UltraCalming™ Complex helps soothe and strengthen the skin.
microZone® Lip Renewal
This supreme lip conditioning treatment smooths away flaky, damaged skin that can result from lip make-up and the environment. By infusing firming peptides and repairing vitamins into the perioral area, it restores the delicate lip tissue back to the optimum health while smoothing fine feather lines and erasing the signs of aging.
---